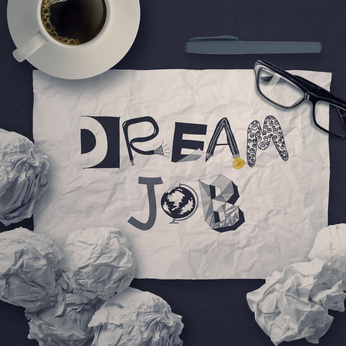 Your dream job is just around the corner. Theoretically. But why is it so hard for you to get there? You know what you want to do, you've known for so long, but somehow you're being held back. Do you find there are obstacles, challenges, people and circumstances that are standing in your way? Well, as the story goes for most people, your dream job won't land at your feet just like that! However, by following these three steps, you may just be that much closer to getting there.
1. Secure the Right Qualifications
Most of us have been fed the notion that to get our dream job, we must get a university degree. But things have changed over time, and it isn't always the case. Sure, there are a lot of jobs that really do require that, but for other jobs, the programs available are either too broad or too specific.
Flexible tertiary institutions like Evocca College are the answer to this.
You're likely to be able to tailor a program to suit the job you're after, rather than just go with what everyone else in your chosen field is doing. For those who are unable to commit to full-time study and need to choose when and where they complete their course, education providers like Evocca are ideal.
2. Start and Keep on Networking
The word may seem daunting if you're not the kind of person to just strike up a conversation with people you've never met before. However, progressing in your dream career field is largely about building relationships with professionals that have experience and may very well be willing to give you advice, direct you to their contacts, or maybe even mentor you.
Stay in touch with people you meet. If there's an opportunity for you to provide some sort of value to them –do it. They might return the favour one day, who knows? Look to online social networking –many people have found that Facebook and Twitter have actually been more useful for reaching out with questions and creating and keeping industry connections than LinkedIn.
3. Let your Passion Guide You
You determinedly know the field that you want to work in, but don't quite have enough knowledge or experience? Look at similar areas that may lead you back to the place you want to be. Go to where the industry is – make your presence known. Go to lectures, exhibitions, shows, conventions, anything that's related to your dream job. Research the key people, know your facts. Work hard, work smart, and never settle.
There's never been a guarantee that everyone will get their dream job, nor will there ever be. But there are plenty of steps you can take, and actions you can carry out that will bring you closer to your goal. If after completing these three steps, you find that you're gaining the momentum you've been hoping for, keep going! Stay positive! It's likely that soon, you'll get that dream job.
{ 0 comments }