Asking for more money is never an easy task, especially when you're already in the role. But if you don't, you'll miss the opportunity to earn more.  Here are four ways to negotiate your way up the salary ladder from Robert Half.
Ask and you might receive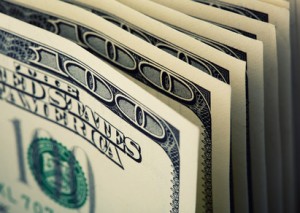 In the workplace, money is often seen as a taboo topic most of us want to avoid. But as the adage goes: if you don't ask, you don't get.
When it comes to measuring your worth in dollars and cents there are lots of variables to consider, including the industry you work in, the current economic environment and the type of work you're doing.
If you've actually managed to secure a time to see your manager to talk about your salary, consider yourself halfway there. It's a positive sign that he or she is receptive to what you have to say. Now you have to make it worth listening to.
Here are four ways to ask for what you want.
1. Be a proactive problem solver
When you ask for a pay raise, talk about the big picture. Flip the conversation around from what the company should do for you to demonstrate what you already do for the company – highlight the ways you are solving problems, meeting challenges and helping the business grow.
What's happening at the top level? What's keeping your employer up at night? If they have a problem, offer solutions, and make sure you follow through on these suggestions.
If your boss asks for help, jump on board – even if it's not within your responsibilities. And where relevant, take the initiative to start projects that will add value to your company's services to clients. It's this additional 10 per cent effort that could earn you a pay rise. 
2. Show them what you're worth
Kristi Hedges, a contributor for Forbes, advises you to talk about your future performance and not your past. "From a company's perspective, the only reason to be paid more is because you will deliver more in the future."
But it doesn't hurt to remind them about your accomplishments to date. Talk specifically about your role in projects, campaigns or other notable milestones for the company, then look to the future and the challenges you aspire to tackle next.
Remember to convey what you take on beyond your current accountabilities. Illustrate what you do that nobody else is doing in your role. In marketing speak, it's all about highlighting your "unique selling point."
3. Speak their language
What kind of manager or employer do you have? If they are a numbers person, make your case for a raise with tangible data. Show them you've brought in 20 per cent more business or highlight the fact that you've secured positive media coverage for the company, which has helped build brand awareness.
If they value creativity, give them ideas or content. Remember, you don't have to be the creative director to come up with a good idea.
4. Check out market rates
Do your homework and find out what others in your field are getting paid. Check career and salary sites such as Robert Half's Salary Guides and LinkedIn – some job listings include a salary. Also, ask people in your professional network, people you trust, what they think you are worth.
Balance this research with the financial realities of the job market. For example, the ABS reports Australia's unemployment rate rose to 5.7 per cent last month. But while it's important to know about the current economic conditions to inform your salary negotiations, they shouldn't stop you from asking for a higher salary in the first place.
As Amy Gallo of the Harvard Business Review says, "Regardless of the state of the market, you should always negotiate."
In the workplace, asking for a salary hike is not just about money – it's also connected to workplace perception, professional recognition and job satisfaction.
If the answer is "no"
Don't be discouraged and don't be afraid to ask for another review in three or six months' time. Always ask for feedback and the reasons why your application has been dismissed, and make sure you respond to these before the next review.
Remember, in today's job market, it's not enough to do your job – you have to excel at it and constantly prove your worth.