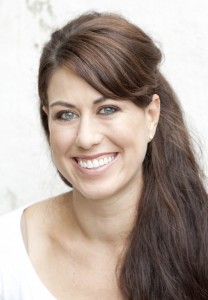 Jenny Blake has worked at Google for five years, and is currently a Career Development Program Manager and internal coach. She is the author of the upcoming book, Life After College: The Complete Guide to Getting What You Want (Running Press, 2011) and blogs at http://LifeAfterCollege.org, where she provides simple, practical tips about life, work, money, happiness and personal growth. Jenny's goal is to help people focus on the BIG picture of their lives…not just the details. Other fun facts: Jenny is obsessed with cupcakes, coffee and personal development books.  Follow her on Twitter @jenny_blake.
Text Summary of Jenny's Vlog Above
A company performs a gap analysis to determine the difference between it's current performance and it's projected or potential performance. You can do the same thing with your career — where are you now versus where you want to be, either in terms of skills or job role?
First, describe your ideal state in terms of industry, job role, and skills/knowledge. Then assess where you currently are. What can you do to fill them gap? In this video, I provide several strategies for brainstorming next steps.
Check out more resources at LifeAfterCollege.org… or pre-order your copy of Life After College at http://LACBook.com.
Here are links to the resources I mentioned: