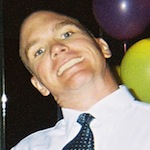 Dave Ellis is an original member of the YouTern team where serves as the Content and Community Manager, and enjoys his role as the company's "Man Behind the Curtain". In his spare time, Dave volunteers, rescuing and rehabilitating sea lions and baby elephant seals. Connect with Dave on LinkedIn and follow him on Twitter!
Ideally, by now you've heard the news –  internships are no longer optional.
Having some professional experience under you when you graduate is necessary to present yourself as a competitive job candidate. There's no such thing as "just gimme a chance" in a recruiter's world. They need to hire someone with the necessary skills, who's ready to start today.
"Ok, so I'll just go out and get some internships on my resume" you think. Problem solved.
Sure you'll have experience on your resume. But if your internships are low quality – the stereotypical "coffee and copies" internships – when recruiters read your resume… when you answer questions during the interview… during any one of the steps in the hiring process, you'll quickly be found out. And if somehow you do get hired and have no real skills, you'll have a harder time ramping up fast enough to keep that new job.
You don't want just any internships on your resume. You want real, solid internships that give you the professional experience you'll need to excel as a young professional. There are several steps you can take ahead of time to gauge the quality of an internship, to see whether it will be an internship you'll  want on your resume, or a waste of your time.
Ask Questions
Many internship candidates make the mistake of viewing the internship as a type of King/serf relationship… where the employer has all the power, and the candidate is at their mercy. Wrong. The employer isn't looking for an intern for charity's sake. They have a need to fulfill… a problem to solve. And this need gives you some leverage. (Not a lot… but some).
View the interview as your chance to learn more about the internship… the day-to-day details not covered in the online description. Remember, you should give your best effort to the employer during an internship. But it's also the employer's obligation to give you opportunities to learn and gain experience. Prepare a list of important must-haves that you want to see in a good internship program, and confidently ask questions. Your list might include:
Do you have an established mentorship program?
If I show initiative and aptitude, will I be able to take on more responsibility?
How often does this company hire its best interns into full-time positions?
How would you describe a typical day for an intern in this office… duties, responsibilities, etc.?
What you should hear: If the company doesn't have a formal mentorship program, that's ok. But mentoring interns should be important to them. You should get a sense that interns are valued and are considered part of the team.
Red flags: If there's no focus of mentoring, or if that part of your question is glossed over or avoided… don't walk… run from the interview. Listen closely to the way the day-to-day is described in the answer to your question. There should be clarity in the answers about responsibilities. Vague answers like "Oh, yes our interns get lots of responsibility around here" don't tell you anything. This type of answer should be followed up with a request for specifics.
Do Your Research
If only there were some kind of device that enabled you to gather information and learn more about a company before you apply to intern there. Oh yeah… there is. It's called the Internet.
There are innumerable resources to research companies online. Sites like Yelp, Glassdoor, Hoovers, CareerBliss, and the company's own website… these are just a start. Get a sense for the company's culture and how it treats employees. Don't just read the company website alone, though. Of course that's going to be fluffy, happy "we're a family" verbiage. Use this information to get a sense of the company's culture.
What you should read: Look for employees talking about how they are given responsibility and growth opportunities. Ideally you'll see an emphasis that the company hires from within. This is an indication that they may hire interns on full-time.
Red flag: Don't expect that every review will be positive. There will be some disgruntled employees or people who don't fit the culture. That's ok. What you don't want to see is a lot of references to "micro-management", or an emphasis on bureaucracy or politics. See if you can determine if the negative reviews are localized to one department, or if it appears to be systemic throughout the company.
Informational Interviews
This step serves a dual purpose. The first is networking. Surveys show that the number one way to get hired is through a referral by a current employee. An informational interview is a great networking tool to build relationships with current employees. Additionally, an informational interview is a fantastic, low-pressure way to learn the inside scoop on the company. Your school's career center, alumni association and LinkedIn are three great resources to find people to interview. (Note: remember an informational interview is not a job interview. You are not meeting with this person to ask for a job. That's a big mis-step in the professional world).
What you should hear: An informational interview is a fantastic way to gauge the company culture. Find out what type of people work there. How well do they "play together"? What is the real story behind the fluffy, happy website verbiage? Like your other research, remember that this person's opinions and information is from their perspective. But you'll be able to spot patterns in the way they answer your questions and describe the company experience. Ask some questions specifically what the person knows and thinks about the internship program.
Red flag: Similar to what to look for during your research, look for a lack of enthusiasm in the way your interviewee describes working at the company. Is it just their personal experience? Or is it a widespread cultural issue? Is the culture rigid and hierarchical, or is teamwork emphasized? If the former… interns will likely be the low man on the totem poll, and treated accordingly.
Companies have a lot of applicants for each open position. So, they have a lot of choice in who to hire. Your high GPA is interesting but, outside of very technical industries, recruiters value work experience over classroom theory nine times out of ten. When you interview for your first jobs, you'll have stiff competition. Make sure you have strong internships with mentoring and real responsibility behind you. Not just internships.