Dave Ellis is an original member of the YouTern team where serves as the Content and Community Manager, and enjoys his role as the company's "Man Behind the Curtain". In his spare time, Dave volunteers, rescuing and rehabilitating sea lions and baby elephant seals. Connect with Dave on LinkedIn and follow him on Twitter!
You may have heard the often quoted statistic from a large survey, that 90% of companies' new hires have obtained prior work-related experience. The survey revealed that "some companies have stated they will not consider a candidate for employment who has not completed an internship."
In short: internships are no longer just important. They're now essentially required to transition from college to the workforce.
Internships are very short training periods – after just a few months you're gone, beginning again at the next opportunity. At each position, you have a limited amount of time to learn as much as you can. Not all internships are alike, however… and you can't tell what you'll be getting into from reviewing the company website.
While there is no black and white standard for a "good" versus a "bad" internship, there are some common sense features good or bad internships share. For example, some companies have well-crafted internship programs where interns are respected and nurtured. And believe it or not, other companies are still stuck in the coffee-and-copies mindset where interns are below the proverbial "low man on the totem pole." This second type of internship is a complete waste of your valuable time.
Here are several tips to help you get the best experience from your internship:
Ask Questions and Evaluate
So you finally got an interview for an internship. You're so excited to get hired you just want to get through the interview and have them say "Yes." Don't rock the boat, right? Wrong.
A lot of insight can be gained about the company and its culture during the interview. This is valuable intelligence that should be used to decide whether this is a worthwhile internship.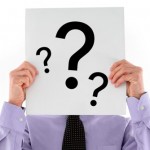 Internship Tip: While technically this is a tip for during the internship interview, it's still pertinent to the internship itself. Every internship or job interview is a conversation. It's not an interrogation where you have to prove yourself worthy of the company. Ask engaging questions about the internship and the company to see if they're right for you…
Have them tell you, in some detail, about their internship program
Does the company encourage mentorship of the interns (even better if they have a formal mentorship program in place)
Ask how projects are chosen and assigned to interns, and what types of responsibilities you'll have (dig deeper into the internship description you read when you applied)
Ask about the management style of the person you'll be working for
Find out, specifically, what the company intends its interns to learn from the internship (with this question especially, if the answer involves "um… well…" or "we hadn't thought about that" thank them for their time… the interview is over).
If you don't like the answers you hear… this may not be the right internship for you. Don't feel you have to take an internship just because you're being interviewed or because it's offered. You'll get other interviews.
Follow Your Instincts
You may not have a lot of prior work experience. That doesn't mean, however, you don't know right from wrong and when you're being treated unfairly.
On the face of it, this advice may sound obvious. But what we often tend to do when in unfamiliar circumstances is to justify the situation. We may tell ourselves "This must be just how it is." Or, "This must be okay. My boss told me to do it." Possibly out of a sense of trust, or perhaps intimidation, we follow along even if it doesn't feel right.
Internship Tip: Yes, you're starting at the bottom, so don't expect all of your duties to be necessarily fun and exciting. However, if your instincts tell you you're being treated badly… it may be that you are.
Schedule a meeting with your manager to discuss your concerns, respectfully. In a good internship, your manager will evaluate and make appropriate adjustments that fit with your educational and career goals. In a bad internship, your situation will continue, even after your discussion, with no real evaluation by your manager.
Don't Walk… RUN Away
Remember, you have a limited amount of time to gain job experience through internships. Your time is valuable! If, during the internship interview, or while working in the internship itself, your concerns aren't addressed, you're honestly being treated badly (not just that your assignments aren't exciting) or if the company itself is unethical… leave.
You may feel you worked so hard, and it took so much time to get this internship, it would be a shame to just "give up" now that you're in your position. Don't even think twice. You're not "just an intern" – you deserve to be treated with respect. No matter how much effort it took to get this internship… this isn't the only company hiring interns.
Internship Tip: If your concerns you raised in your previous meeting with your supervisor are left un-addressed, schedule another meeting with your supervisor, and give them notice of your decision to terminate your internship. The standard business protocol is to give your manager two-weeks of notice before your intended last day. Be respectful and polite about your decision to leave… burning bridges will often hurt you.
You need to gain experience through internships. You don't, however, have to do so through an internship that sucks. Take time to dig deeper into internships before you apply. Evaluate them honestly against your goals and values. If the internship, management or company doesn't match your needs… that internship won't be a good experience for you.