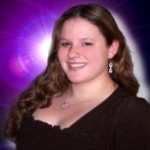 Phoebe Farber is a Senior at Northeastern University in Boston and the Founder & CEO of Prospective Plus, which has built CareerApp.me – the Common App for Jobs. Connect with Phoebe via @PhoebeFarber, @CareerApp
As a new grad you may not have much formal work experience or great connections that can land you a job. So you're stuck doing some soul searching to figure out what you want to do and where you want to live while scouring job boards and company career portals trying to find something that fits you. But applications today are redundant, time consuming, and frustrating.
Despite the debate, the resume is not dead and is still the focal point of many job applications. Investing the time in polishing your resume is time well spent but as more employers want to see you differentiate yourself from the crowd you need to showcase your achievements, awards, past performances, leadership roles, and more as you apply for jobs. As a job seeker in a competitive market you need to be able to put the best parts of your professional self on display and below I listed a few suggestions.
1. Have references ready:  References allow employers to see you as a well-rounded person and hear about your skills, work ethic, and more from a third party perspective. References don't always have to be a past employer; they can be a professor, coach, adviser, or anyone who can provide a solid reference. Not all employers will want references, but be sure to have 2-3 people who have already agreed to be a reference to you and include their information whenever possible in an application.
2. Build a portfolio: Many employers look for past work or achievements when they go to hire. The type of portfolio that is appropriate for you depends on what your academic and career interests are.
Many computer science students use GitHub (github.com) to share their code and past projects, Art students may use Behance (behance.com), Carbonmade (carbonmade.com), or another type of portfolio to share their past works, and English/Communications students may use blogs. A well-crafted portfolio is a great way to show what you've done and to stand apart.
3.  Create a [positive] web presence:  Web presence is a loaded term.  On one hand, you want to protect your personal profile on sites like Facebook and Instagram while sharing those pieces of you that you want employers to see and can help your job search.
To deal with my first point, there's a great company called BrandYourself (brandyourself.com) that helps you maintain your personal "brand" online and make sure that when someone Googles your name they find YOU.
To my second point, I founded a company that is building CareerApp (careerapp.me) as the "Common App for jobs" that allows you to create a robust profile and really showcase yourself to employers. You can share your profile with employers and apply to jobs with one click to help your job application process.
As a job seeker you will need to be proactive, prepared, and motivated. As a new entrant to the workforce you'll need to be creative about finding jobs, discovering what is a good fit for your personality, skill set, and interests, and making yourself stand out to get hired.  Be sure to put your best foot forward and prove that you're more than a piece of paper.