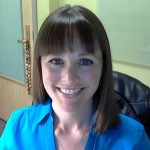 Kaitlin Luna is a Student Affairs and Higher Education professional with six years (and counting) of experience working with college students as a career and academic advisor. Kaitlin is passionate about career development and is particularly knowledgeable about the job search, social networking, personal branding and interview preparation. You can tweet her @KaitlinLuna or find her on LinkedIn.
One of the best parts of my job is helping students and alumni prepare for interviews. Preparing students for interviews reminds me of the flower delivery job I had in college.  Most customers would answer the door with a concerned look, only to light up with joy when they realized I was there delivering happiness. Similarly, working with students to prepare and hone their interview skills is like witnessing a transformation from concern to joy.   I like to focus on their positive attributes and strengths giving them an opportunity to build confidence and practice communicating those unique characteristics. It's all about the right training.
At the start of each appointment, I typically address that interviewing is awkward; that it's not a natural way for us to communicate with one another. This usually sparks relief from my students, who often come down hard on themselves for not knowing much about the process. The feedback I provide comes from my experiences on search committees, sitting in on interviews and researching the topic thoroughly. Over time, I have identified four themes that equate to successful interviewing: know yourself, know the employer, have thoughtful questions prepared to ask and follow up after the interview.
Similar to networking, prepping for an interview should occur prior to the phone call or email that invites you to interview for a position. You should be preparing for the interview as soon as you identify a job that could be your future position. This will give you time and space to prepare mentally and physically. Physically, like push-ups? No push-ups, but you better get your body moving! How is your hand shake? Do you have good eye contact? How fast or slow are you talking?  The true key to becoming a champion interviewer is practice, practice, practice; in the mirror, with friends, with your Career Center.
Before we go further, get specific and useful interview tips on AcademicHelp.net.
Now, back to those four themes to perfect your interviewing skills:
Step 1: Know thyself.
Prior to an interview it is important to spend time in reflection mode to assess your strengths, personality, experience, education and weaknesses.  This process helps with developing language that you can use to describe yourself. Self-reflection can be fun and you don't have to do it alone. Ask for feedback from friends, review old performance evaluations, review feedback from professors, take an assessment such as the Myers-Briggs Type indicator or my favorite, StrengthsQuest. Eliciting feedback from others can help you see yourself in a new way. Taking assessments can provide vocabulary for you to use when describing yourself to others.
Step 2: Know the company.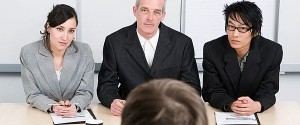 A tried and true strategy for passing a test is to study the test material. The same is true for interviewing. Read as much as you can about the company. Information is plentiful and can be found on their website, LinkedIn (find out if they have a group and/or company page), Facebook (like them), Twitter (follow them) and many more websites. Demonstrate that you have done your research by citing their mission, a recent project or better yet, offer a solution to a challenge they are facing. When you demonstrate knowledge of the company you are essentially complimenting them, which makes everyone feel good. It's a win win and totally worth the hour spent reading everything you can about them.
Step 3:  Have thoughtful questions prepared to ask. 
Demonstrate your interest in the employer and their company by taking the time to draft up 3-5 original questions. The questions can come from the job description itself, such as "I understand I will be responsible for program management in this position. Can you tell me more about how many projects I would be managing simultaneously?" The questions can also come from your research or conversations with others in the industry. For example, "I noticed an emphasis on retaining clients on your website. Can you describe what that looks like and how this position contributes to that mission." Having thoughtful questions can do a lot to separate you from your competition. The best part is you don't have to create them on the spot. Instead consider writing them down prior to the interview and referring to them when it's your turn to be the interviewer.
Step 4: Follow up. 
Do you want to stand out from the crowd? If you answered yes, which I sincerely hope you did, the key is to follow up with a thank you email or note. I can't express how important the thank you note is to employers. Think about a time you were thanked. How did it feel? Think about a time you weren't thanked. How did it feel? Exactly my point. Although this tidbit of advice is everywhere it's not often followed. Be one of the few candidates who thanks the interviewers for their time. It's also a chance to reiterate your qualifications and interests.
Finally, as a part of the interview preparation process, make time for a mock interview. The benefits are plentiful, including the opportunity to learn how to communicate your strengths to common interview questions. For example, if you understand how to answer the "tell me about yourself" question, you take the mystery out of interviewing and put yourself in a position to respond with confidence and ease. Who doesn't want that!
Lastly, please remember that the interviewer is rooting for you. They want to see you succeed!