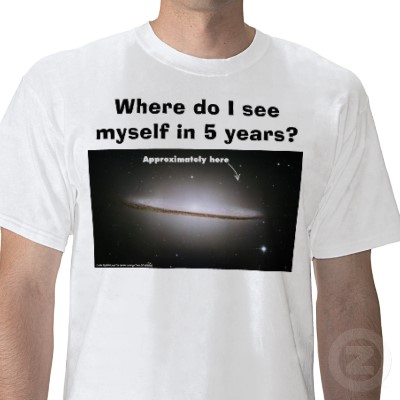 If you are new, register for my RSS feed!
1. Why do you want this job?
This question fails so hard.  A recruiter/hiring manager needs to gauge your level of interest in their position and organization, obviously .  Initially, candidates can prove that by submitting a resume/application for the opening.  Also, not that employers have time to read them, but cover letters should be very specific as to why you'd like to work for their company and particular position.  Study your cover letter and use it to answer this question.  Even without preparation, most people can BS a great answer on the spot.
2. What are your greatest strengths?
Quickly becoming extinct, most organizations have removed the question from their interview strategy.  To answer, check the job description for essential skills listed.  Use this list to create  your own personal greatest strengths.  No, I don't condone lying but the company should be punished for its use of such a terrible question.
3. What are your greatest weaknesses?
Barf.  Also becoming extinct, this question is far worse than asking candidates about their strengths.  Most candidates assume a strong answer would be something like, "I work too hard, or care too much about the projects I'm assigned", hoping to make a positive aspect of themselves sound negative.  At this point, recruiters/hiring managers have heard enough of those sugar coated answers and their interest is in your true weakness.  If you must answer this question, go about it smartly.  Again, review the job description for important skill sets, traits, and essential job functions.  Once you know what skill sets are important to the job, you'll also know skill sets NOT important.  Create a few weaknesses that aren't important for the position, and utilize those for your answer.
4. How would your co-workers describe you?
What a waste of time.  Isn't the reference check enough?  When asked this question, be very specific.  Example, "When I worked with Tom at Google, he always said I worked best with our customers."  State a name, the company, and something that reflects your value.  An example of something not to say is, "Bob told me I smiled a lot."  Easy enough, right?
5. Where do you see yourself in 5 years?
Terrible.  Absolutely terrible question.  Loyalty is gone.  Employers don't expect you to stay for 5 years, and I'm sure you feel the same.  People take whatever they can from an employer (money, skill) and move on.  There will always be people who end up staying with a company for 20 years, but its growing increasingly rare to see.  To answer, be broad.  Be honest, but be broad.  State a few of your career goals, but don't mention the exact position or company you hope to work for.  If your interviewing with a "stepping stone" company don't let them know it.