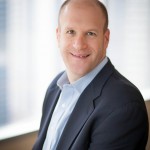 Tom Gimbel is the President and CEO of LaSalle Network, a Chicago-based staffing firm. Founded in 1998, LaSalle has served thousands of clients and candidates, placing job seekers in temporary, temporary-to-permanent and permanent positions. LaSalle is the only Illinois-based staffing firm named on the Inc. 500/5000 list for the last seven consecutive years. ReadTom's latest on his blog, Past Five, or tweet him @TomGimbel.
During an interview, candidates have a limited amount of time to convince a hiring manager that they are the best person for the role.  That being said, it's common (and understandable) that a candidate focuses the conversation only on the impressive points of their resume and doesn't address any areas of concern that a hiring manager may or may not bring up. This is the biggest avoidable mistake they can make.  Gaps on a resume are seen as red flags. Period.  It's the candidate's job to address them and be upfront and honest.
Here are a few things to be candid about in an interview:
Gaps in work history: Taking time off to deal with a personal issue is acceptable. Taking time off to redirect your career path and reinvest in learning a new industry is commendable. Share the reasons for gaps in work history. Not all, but many hiring manager's will appreciate candidness and disregard the lapse of time spent unemployed…as long as it wasn't spent watching TV.
Job-hopping: Hiring managers don't want to hear that a candidate stayed at a job for only three months, or that they have held three, four, five positions in 1-2 years…it shows lack of commitment. Why would a company invest in someone who is a flight risk? At the end of the day, candidates need to be prepared for these objections and ready to answer the question: What did you do to try and make it work?
Reasons for quitting. Hiring managers have heard it all – Not challenged, long hours, no room for growth, culture fit…and of course, not getting along with a past employer…yes, it's okay to mention this too, but use judgment.  Badmouthing a previous employer is never a good idea, but diplomatically stating there was a conflict of interests and maturely explaining it is ok. Remember, the ultimate goal during the job hunt is to find the right company for you, candidly sharing why previous employers weren't right won't help you find this.
Laid off. If you were laid off because of staff cuts, be upfront about it. Tenured professionals who worked through the recession were affected by layoffs in one way or another, whether they were laid off themselves or knew someone who was.  Layoffs happen…what matters is how a candidate responds.
Fired. The fact of the matter is, people are embarrassed to say they were fired. No one wants to admit they failed in a role, but it has happened to a lot of people through their careers. Have reasons to explain what went wrong, what was a learned from each experience, and how you've grown as a professional because of it.