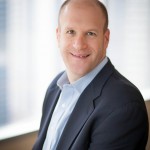 Tom Gimbel is the President and CEO of LaSalle Network, a Chicago-based staffing firm. Founded in 1998, LaSalle has served thousands of clients and candidates, placing job seekers in temporary, temporary-to-permanent and permanent positions. LaSalle is the only Illinois-based staffing firm named on the Inc. 500/5000 list for the last seven consecutive years. ReadTom's latest on his blog, Past Five, or tweet him @TomGimbel.
The dating and career analogies are endless, and as cliché or overused as they may be…they actually hold some weight. The recipe to finding the perfect match takes patience…spending time upfront to find the right fit, someone you can be yourself around…someone that motivates and supports you, that wants to see you grow. The same is true of your career…you want an organization that supports you, educates and empowers you, an organization that pushes you to be better.
To find the perfect career consider the following tips before your next interview:
Look the part – It's simple. At the end of the day, employers want someone who will represent the company well, so shine your shoes, comb your hair, iron your pants or blouse. Stick to solid grey, navy or black suits. Look professional, look the part, and show that you belong there.
Engagement – Just like on a date, a conversation is two-way. Being engaged in the conversation shows interest, excitement and desire to learn more. Come prepared to ask good questions… smart questions. Ask what it takes to succeed in the position, why the position is open, what the company culture is like, if there's communication with upper management, a chance to grow within the organization, etc.
Compatibility – A candidate should tell the employer exactly how and why they are perfect for the position. Explain how the skills acquired from past positions are transferable to the job responsibilities.
Show love for the position – Be excited. Be eager. Be yourself. It's short and simple, but often forgotten. If you want the position, say so.
The follow-up – Go beyond the generic email thank you note and send a hand-written letter in the mail. It's a nice touch that will makes candidates stand out.   
Be patient –Understand that it takes time to find the right person for the role who is also a culture fit Realize it can take weeks or months for a hiring manager to get back in touch.  Set follow-up points (not too frequent) to circle back with the hiring manager and express continued interest in the role.
Make a lasting first impression – At the end of the day, hiring managers are looking for hardworking, eager individuals. They want to hire people who are creators, people who take something and run with it…people who aren't complainers, and find solutions rather than create problems. Draw examples from past experiences and showcase that during the interview.