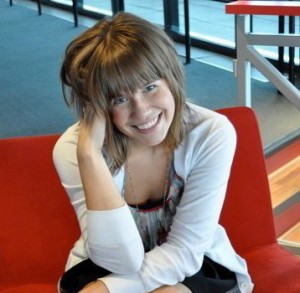 Co-Founder of DreamChamps.com, Jill Felska is a human sparkler – always positive and full of energy. She strongly believes that life is too short to do work you hate. DreamChamps (which launches in mid-September) is a community site dedicated to helping entry-level job seekers find work they love by facilitating introductions between them and extraordinary companies via video cover letter. When she's not playing fairy job mother, Jill can be found tearing up a dance floor, curled up with a good book or burning something in the kitchen. She also blogs about chasing your dreams over at PursuingOurPassion.com.
If you're relying on job boards to find a job, you're already failing.
Harsh?
Yes.
True?
Absolutely.
The majority of job listings never make it to Monster, CareerBuilder or the cork board in your church's basement.
Why, you ask? Because they are being filled by proactive job seekers who have gone about their search in a much more tailored fashion. These particular job seekers refuse to settle for "what's available." They aren't looking for just any open posting, but instead are searching for their ideal job – one at a company they have researched and would give their right pinkie finger to work at.
These people aren't lucky – they're driven. They have gumption. Want to join their ranks? Start by applying the five guidelines below to your job search.
1. Do your homework
In the age of Google, there is absolutely no reason for you to lack information on great companies in your area. Start by searching for local "best companies to work for" lists, asking friends and family who they have heard great things about and perusing the business section of local publications. If you're a recent grad, your professors are a wealth of great information on companies that hire employees with your particular background.
2. Less is better
When you try to be everything to everyone is when you fail. You can't possibly be top of mind at 100 different companies. Instead, pick your fab five. Now that you've researched your little heart out, pick the top five companies you'd love to work for. These companies are now your targets.
3. Stalk –- er, research
Now that you know which companies you'd love to work for, it's time to scour the Internet for any and all information you can find on them. Do they have a Twitter page? Follow them. A Facebook page? Like them. A blog? Comment – often. This is also when you should utilize LinkedIn to find current employees. Once you locate them, you can also search for their names on other social platforms. The goal is to make connections with anyone from the company who puts themselves out there. They have profiles so they can socialize – so socialize with them!
4. Book informational interviews 
Informational interviews are the perfect way to score face time with company employees pre-interview. These interviews can tell you more about the company and help you better understand what working there would actually be like. They may save you from working a job you'd be miserable at, or they may affirm that the particular company would be perfect for you – which makes the employee connection you've made incredibly valuable.
Always approach an informational interview like a job interview. You never know when they may have an opening to fill. Finding quality candidates is a time consuming and expensive undertaking. If an employee knows of a qualified candidate who could be interviewed (ahem, you) it saves the company time and trouble – which makes it the perfect reason for them to invite you in! For this reason, make sure to stay in touch and circle back with your new contact every three to four months. Just make sure it's with something informational and beneficial for them – which brings me to my last point.
5. Stop making it all about you
I know you worked your booty off to earn your degree and probably did so while juggling three unpaid internships, a volunteer position and a part-time job to pay rent. Unfortunately, the employer isn't thinking about you. They are thinking about how you can help their business flourish. The best way to ace an interview and land a dream job is to make the interview about the employer – and how your talents could help their business and its current employees be even more successful. Find a way to tactfully accomplish that, and you'll be well on your way to a desk and a salary!
Hopefully these tips will help you define your search and end up with a position that you truly enjoy, instead of one that makes you want to start your job search all over again. While these tips may seem like a dose of tough love to some of you, I hope you take it as just that – love. I love nothing more than helping people land jobs that bring them happiness. For this reason, please don't hesitate to tweet me at @DreamChamps with any questions or concerns you may have regarding your job search. I'm more than happy to help in whatever way I can!