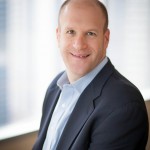 Tom Gimbel is the President and CEO of LaSalle Network, a Chicago-based staffing firm. Founded in 1998, LaSalle has served thousands of clients and candidates, placing job seekers in temporary, temporary-to-permanent and permanent positions. LaSalle is the only Illinois-based staffing firm named on the Inc. 500/5000 list for the last seven consecutive years. ReadTom's latest on his blog, Past Five, or tweet him @TomGimbel.
More and more companies are filling open positions with veterans, recognizing the value these candidates bring, but still veterans ages 18-24 have a 20.4 percent unemployment rate, compared to a 15 percent unemployment rate for civilians in the same age range. Why the discrepancy? It could be companies are opting for civilians… it could be a number of reasons.
With identifiable skillsets, vets aren't selling themselves during the application and interview process, or they aren't ready for the civilian workforce and haven't begun the job search yet. Since two of the three are for the most part uncontrollable, here are some tips for veterans to make themselves more marketable.
Avoiding military terminology. Use layman terms to describe what you did. A hiring manager may not understand what an infantry squad leader does, but they can understand leading a team, overseeing equipment, conducting negotiations. Break it down to help them understand and see the value you would bring.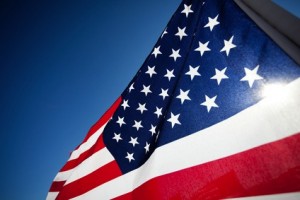 Showing off the significant skillset. Past performance is the best indicator of future success. Share what you've done and how that experience qualifies you for each requirement in the job description, and be sure to spell it out. Chances are that you've indirectly accomplished the requirements (team player, ability to solve problems, etc.), so sell yourself because other candidates have probably performed at least one of the requirements.
Network. Don't be afraid to reach out and connect with current or past employees and set up a meeting or have a quick phone call with. This is an opportunity to generate an understanding of what the position calls for, the company culture, etc. This should be done before submitting the application in order to better match the hiring manager's needs when drafting the résumé.
Get more training. Positions stay unfilled for a reason, because the skills of the candidate pool don't match-up to the job requirements.  Rather than sitting back and waiting to hear back from employers, veterans should consider gaining new certificates or getting retrained in a certain skill.
An increasing number of individuals in the military are enrolling at online universities, as these schools provide them with an outstanding education and the flexibility that is required to finish their courses. Taking these courses while still active in the military gives these ones the chance to transition seamlessly into civilian life. These extra efforts won't go unnoticed.
Paying for these courses has also become easier for military personnel, since some online universities offer a military tuition discount. This discount is available to active-duty military, reservists, and their spouses, giving these individuals the chance to develop the skills that are needed to find employment.