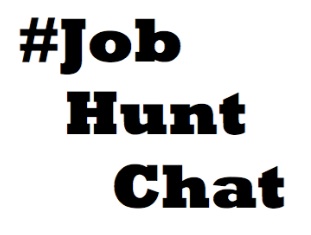 Last nights launch of #JobHuntChat was an incredible success, and I'd like to thank each and every participant.  Nicole, Jessica, and I had a great time co-moderating, chatting with you, and reading your brilliant responses.
#JobHuntChat's purpose is to make sure that you'll Never Hunt Alone Again. Judging by the number of participants and responses last night, I think we can now claim, "Mission Accomplished".
So, what happened during last nights #JobHuntchat?  Here is our launch recap:
#JobHuntChat 2/15/2010 Statistics
# Of Tweets —> 650+
# of Contributors —> 100+
Top 5 Contributors
#JobHuntChat Transcript
If you are interested in following along with last nights chat, please click the link below to bring up the #JobHuntChat transcript.  Monster thanks go to Chanelle Schneider (@WriterChanelle) for putting this transcript together.
Click here for the #JobHuntChat transcript from 2/15/2010
Submit Your Questions For Next Week
Please submit your questions for next weeks chat.  If you submitted a question and it wasn't picked this week, there is a strong chance it will be selected to be featured next Monday night. Submit your questions to JobHuntChat@gmail.com