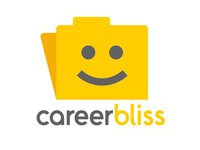 This article was contributed by CareerBliss.com, a career community dedicated to helping people find happiness in the workplace.
So you accepted the job and moved to a new city. Hopefully you've weighed the pros and cons and found that moving will be beneficial to your career in the long run. The best part of moving to a new city is a chance for you to present a new image to your new professional and social communities. A new city means new faces, brand new network—a chance to start off on a clean slate.
As the newbie in your city and office, you have to get used to the fact that everyone and their mothers will ask you basic personal information to get a better idea about your presence. It's up to you to acclimate and present yourself as someone who will go far.
Take advantage of this chance to correct past mistakes and really manage your image and goals, in a way that not only will establish yourself but also benefit your career. Here are some words of wisdom and resources to make changes for the better and help you jump into the scene and get ahead in new networks:
A Clean Slate
This is your chance to create a thoroughly organized space. When you move to a new city, leave behind your clutter and create a clean home and work environment—this will prevent any missteps that could result from inaccessibility and general disorganization. Consider strategic décor, like the art of Feng Shui, which focuses on channeling health and fortune. Removing excess clutter is important to your overall success because it cuts procrastination time and boosts efficiency.
In addition to physical cleanliness and organization, a new city is your chance to reinvent a new and improved version of you. Since no one knows your history, it's time to acknowledge past pitfalls and mistakes and prevent repeating your mistakes as you move forward.
Research and Update
 You won't get very far if you seem like a tourist in your own city. It's time to research and learn as much as you can about your new area. Some things to consider are: which industries are booming in your area? What's the unemployment rate like? What are taxes like and how will it affect your overall compensation?  As you research details about your new town, make sure that you update the following list of information to stay ahead of the game:
Update your license and car registration info ASAP—typically within 10 days—to avoid DMV fines.
Gather medical and dental records for your new doctors.
Contact the IRS to figure out potential income tax deductions for moving for a new job.
Check your insurance information—the policies often change in different areas.
Subscribe to your local newspaper or community magazine to stay up-to-date on local events.
Stand out in the New Crowd
It may seem daunting to form an entirely new network, but just remember this: It only takes one connection to break into new networks.  Make the effort to have conversations and genuinely connect with someone at work or in your neighborhood.  Always accept invitation from the first connections you have to open up more opportunities to meet their network so you can expand your own.
You can stand out in the crowd if you sincerely immerse yourself among the people you are around.  Start at your new workplace—get to know your coworkers outside of work by asking them to happy hours or lunches. Using social media sites is another option, but it is best used to leverage your previous network into connecting with their contacts that may live in your new city. Joining a gym and volunteering are two great ways to expand your network as well.
To ensure that your move will help you reap maximum and lasting success, it's important to reinvent yourself by staying organized, updated, knowledgeable, and by slowly building a network. Realize your previous mistakes and make it a priority to build a more solid foundation in your new city by jumping right into your new city.