A friend of mine recently went through a real turd sandwich of a situation.  She went from having a job she imagined would be incredible for her short and long-term career, to being fired and becoming the scapegoat for something that wasn't the slightest bit her fault!
I'm going to present this story through "red flags".  There are a number of them, and that's where I want to focus the attention for this particular story.
Red Flags
On the interview, her soon to be boss used words like "C*nt", "F*ck", and "S*it".
Her boss was recently moved into management and had still been in training.
After they sent an offer letter, they then decided to let her know she would need to be buying suits and wearing them daily.  They did mention she'd get a suit allowance, but they should have made that clear from the beginning of the interview process.
The person who was supposed to train my friend was too busy to do so and kept putting it off.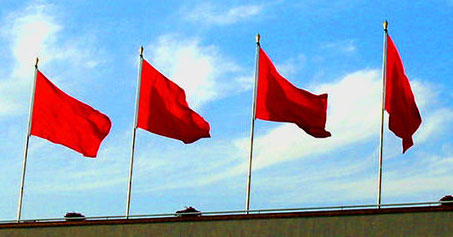 What Happened?
Because of the lack of training, she wasn't aware of the fine details needed to perform the job.  She grew frustrated, which then caught the attention of team members.  With her supervisor being so new to the job, the situation spun out of control.  When my friend eventually made a mistake that was a result of not being trained, her boss' supervisor decided to make the decision to terminate her.
You can bet your sweet bottom that my pal's supervisor decided not to mention the lack of formal training.  Sure, this may have saved her job, but until they commit to formal training and a solid orientation process for new employees, history will repeat.
Be Aware and Act on Red Flags
When my friend wrote out her story, she made it clear that she wished she paid attention to her gut feeling and passed on the job due to the red flags.  When a possible red flag pops up, there are questions you may want to ask:
How long have you been a supervisor for this role?
What would you say your management style is?
Who will be training me and how long will it be before I'm fully trained?
Is there  anything I need to know outside of training to be successful?
What is expected of me in the first 30 days?
What are some areas that might make this job difficult for me without training?
Why is this position open?  Where did the previous person in this role move on to?
While these questions are important, don't let their answers steer you away from your gut feeling after discovering red flags.  Another job will come along, but a situation like the one above will simply waste your time and leave you even more frustrated.