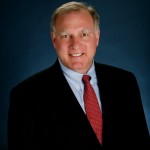 Hank Clark is a master's level career counselor.  He is internationally certified as a Career Management Practitioner (CMP) by the Institute for Career Certification International and has been recognized as a National Certified Counselor (NCC) through the National Board for Certified Counselors.  Check out resume examples on his site to improve your resume.
Many job seekers may not realize that subtle changes are happening in regard to the way people need to go about writing quality resumes. Today's resumes are different from resumes that were written just a decade ago. If you are currently seeking employment, there are some resume developments you should be aware of when you are writing your own.
Clearly State Your Objective
Just a decade ago, it was okay to write one standard resume with a broad objective to send to many prospective employers. This is no longer the case. You need to carefully read the job description for the position you are applying for and create an objective that matches the specific job for which you are applying. Do not use a broad objective statement. Instead, be as specific as you can, so a potential employer knows you did your research, and you know what the job entails.
Rewrite Your Work History
Everybody knows that your resume needs to include your recent work history. However, what you need to know is that you might have to rewrite the parts of your work history that give details about the work you performed while at those jobs. When you list each previous job, you should create a list of duties you were responsible for performing while at that job. This is not the time to be general and say you did clerical work. You could look at resume examples online for ideas on what to write about. This is a time to tie previous job experiences with jobs you will be expected to perform if you get the new job. Look back at the job description for the job you want, and rewrite your work history to show you have experience in those particular areas.
Boast about Your Education
In past years, many people got away with just listing the degrees they had earned. On a resume for today's competitive job market, you need to list any degrees you have earned, any certifications you have gotten, any endorsements you may have, any professional licenses you may hold, and any other programs of study you have enrolled in, taken, or completed. You may have had additional training or workshops that you have attended, and you need to boast about all the different types of education you have received. This may set you apart from other candidates. If you haven't taken any, consider enrolling in a few free workshops or community college classes to give your resume a boost.
List Your Community Service
Just a few years ago, a standard resume only included your objective, your employment history, and your educational background. Today's resumes are different. You also need to add any community service that you currently do or have done in the past. If you volunteer, list the charities or non-profit organization that you serve. List any memberships you have to clubs or organizations. If you serve as an officer in those organizations, list that information, too. You want the employer to realize what a valuable employee you will be for the company. Your willingness to volunteer and be charitable might help you stand out against your competition for the job.
Contact Information
Not long ago, most job seekers only listed one method of contact on the resume. That method of contact was the home phone number. This is an outdated practice. You need to play up your contact information and list as many ways as possible for the prospective employer to contact you. Include your home phone number, cell phone number, e-mail address, and website.