Before Corn on the Job's birth, I spent many great days as a Corporate Recruiter.  There were a number of joys that go along with a job like that.  Here are a couple…
 Each time I located talent and turned that candidate into a new employee for the company, it felt like I was giving someone a new life.  It's a very cool feeling.
Helping a troubled or overworked hiring manager make sense of an interview process was also very cool
While the above examples were surely joyous occasions, I'm not sure anything compares to the happiness that being a Corporate Recruiter on the holidays brings.  Let me explain…
As a Corporate Recruiter, you can expect to receive almost constant calls from hopeful agency recruiters looking to score new openings that they can help recruit for.   Any Corporate Recruiter can confirm that it's rather annoying at times, but normally necessary.  However, during the holidays, the phone calls morph into gifts, and all is right in the world…
So, what do I mean by gifts?  Well, I've received 3 pound tins of fancy popcorn in different flavors.  Boxes of amazing chocolate were always a nice surprise.  Oh, and one company even sent me a gift for each of the 12 Days of Christmas.  I forget exactly what each gift was, but it's the thought that counts, right?
Was each gift giving agency rewarded with a shiny new job to work on?  Not all, but some did.  The agency recruiters that were skilled, successful, and had current or previous experience working with my company were almost always bound to get more work.
By now, you probably see where I'm going with this, so I'll just come clean…
Send Your Resume With a Gift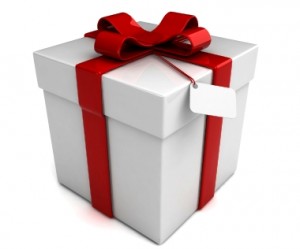 Along with sending your resume electronically, attach your resume to a big box of chocolates and address it to HR, the company recruiter, or the hiring manager.  You want to be noticed, right?  This is one way to do it.
And no, it doesn't need to be a box of chocolates.  Maybe you send a tin of popcorn, with a card that says, "Excited to start popping new ideas at your company".  Corny, but that's what I do!  Make the gift somehow relate to the company or position for maximum effect.
Keep in mind that money, gift cards, and the like should really be avoided.  As a rule, keep your gift between $5-$20.
Does Sending a Gift Guarantee a Job?
Absolutely not, but I promise you'll be remembered!  Up above I mentioned that not every agency recruiter that sent a gift was rewarded with a job to work on for us.  While that's true, I was much more likely to return their phone calls in the future and I always remembered their nice holiday gesture.
If you send a gift with your resume, you're absolutely going to be remembered, and more importantly, you'll be noticed.  After this point, it's up to your resume to show you're the person they should hire.  But even if you're resume isn't what they want to read, you just might get a call, even if all they have to say is, "thanks".
Final Thoughts From COTJ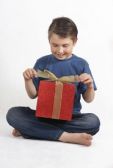 Think back to your childhood.  I know that when I had my choice of opening up a gigantic wrapped box or an envelope, I always chose the big box with a bow!  Always.Well, while people grow up, some things never change.  Whenever I was delivered a box with my name on it, I'd drop the stack of resumes, pick up a pair of scissors, and run dangerously towards my delivery!
Simply put, start bringing excitement to your resume.  When people start running with scissors towards your resume, then you know you're on the right track.