Download the eBook —-> What I Know About Getting A Job
Job search and career advice is troubling for job seekers.  It's not because of the advice giver, but because there is never just one right answer, and each person needs a unique solution to fit their situation.  Job seekers come from all walks of life, different skill sets, different educational experiences, and different goals.  It's impossible for one HR blogger, career counselor/expert, or recruiter to provide all the correct answers for each person.
With that in mind, Penelope Trunk and I came up with an idea for an eBook that would bring job search and career advice from all different perspectives.  We've compiled a contributer list of 18 experts in HR and the job search.  They are professionals named as the Top 25 Digital HR Influencers in 2009, and they've shared their stories, experiences, and beliefs in this eBook.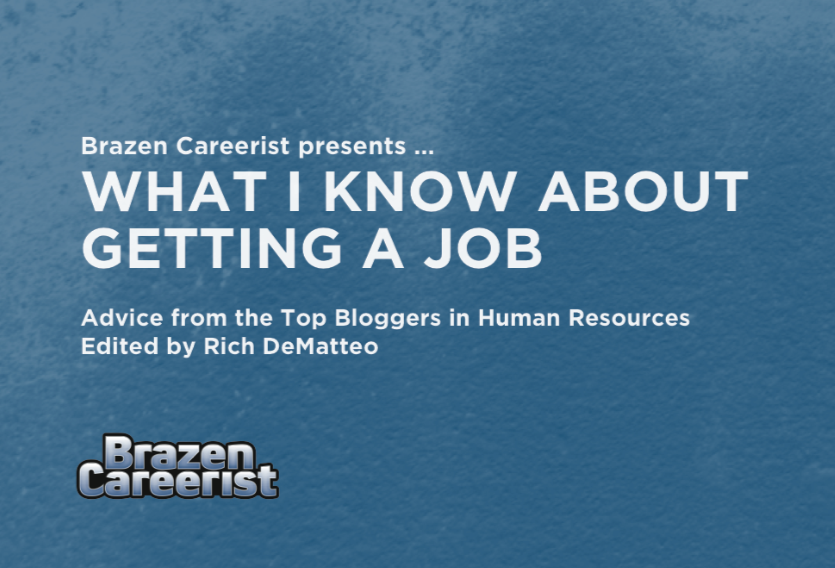 It's silly to think that this eBook will answer every question you have, but I'm certain that you will enjoy these shared stories and experiences in an eBook that we are very proud of.
Thank you to Penelope Trunk and Brazen Careerist for the opportunity, and thank you to the contributers for sharing their insightful, inspiring, and helpful stories.  Enjoy the eBook and make sure to visit BrazenCareerist.com
Download the eBook —-> What I Know About Getting A Job