Do you dress up for phone interviews?
Last week, I went out for some drinks with a few of my cousins and we started talking about  the job search.   Somehow, the topic of dressing for success, while working from home was brought up in the conversation.  My older cousin, Steven, thinks that people should always dress like they are in the office when working from home, and argues that they will perform better because of it.   I disagreed.  While working from home, I've been productive and successful while wearing gym clothes.  A comfortable Corn On The Job, is a happy and successful Corn On The Job.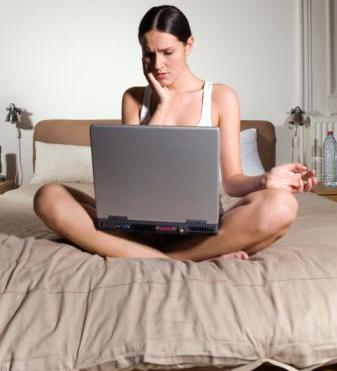 Naturally, the conversation got me thinking about how people dress for phone screens.
I'm sure there are plenty of studies that go against my opinion, but I wear whatever I want, or I should say, whatever I'm wearing that day for phone screens.  If a suit and tie makes me more professional, but takes away from my personality and how I really am, do I want that?  No.  I want a company to feel my personality through the phone, and let my experience and ability to talk about that experience be the resulting factor.  Will wearing long socks and uncomfortable dress shoes get me the job?  I don't think so.
What are people saying on Twitter?
I wanted to gain the opinion of some friends on Twitter, so I popped this question:
Do you dress up for phone interviews? Does it affect your performance if you don't? Let me hear it.
Snazzy Phone Screen Dressers
Comfortable Phone Screen Dressers
What do you think?

.
Do you make an effort to dress up and look your best for phone interviews?
Does it not matter what you wear?
Do you listen to house music and fist pump while on phone screens?