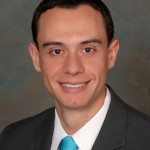 Pete Leibman networked his way into his dream job in the front-office for the NBA's Washington Wizards when he was only 21.  Today, Pete is the Founder of Dream Job Academy, and his work has been featured on Fox, CBS, and CNN.  He's also the Author of, I Got My Dream Job and So Can You: 7 Steps to Creating Your Ideal Career After College. 
Some top employers receive hundreds or thousands of unsolicited resumes every week.  So, how do you stand out in a stack of 7,529 resumes to get your dream job?
Embrace networking and you won't end up in the resume stack in the first place!
If you're not quite sure how to begin the process of developing a strategy for networking your way into your dream job, here are 2 simple yet powerful steps you can take to get started:
Step 1: Organize your existing network.
Most job seekers completely underestimate and underutilize their existing network.  If you know 100 people and each of those people knows 100 people you don't know, that means you're only an introduction away from 10,000 people right now!
You should make a comprehensive list of everyone you know and make sure to connect with them on LinkedIn and Facebook, too.  When you are connected to someone through Facebook and LinkedIn, you can then see their complete employment history, and you can also see who else they are connected to.  In general, you have 3 networking groups:
Personal Network

(includes friends, family, and acquaintances from activities you participate in during your free time, i.e. rec sports leagues, religious groups, volunteer activities, etc.)

Academic Network

(includes former/current classmates, former/current professors, other faculty/staff for your schools, and fellow alumni)

Professional Network

(includes current/former bosses, colleagues, and customers and people you have met through organizations you participate in professionally)
As you organize your existing network, you should also make a list of any organizations you are affiliated with (i.e. volunteer organizations, alumni associations, professional associations, and so on).  Make note of any upcoming events or other noteworthy job search resources provided by these organizations.
Step 2: Join the field/industry.
You also need to ask yourself these questions:
"Where can I go

in-person

to connect with people in the field/industry I want to work in?"
"Where can I go

online

to connect with people in the field/industry I want to work in?"
A few quick Google searches will reveal associations, conferences, and events where you can meet people in-person who already do work connected to your ideal career path.  You need to be attending these events and adding value first by taking on volunteer/leadership positions.
In addition, every field/industry has LinkedIn Groups, blogs, online forums, e-newsletters, Facebook pages/groups, Twitter accounts, etc. where you can connect with people online who already work in the field/industry and where you can learn more about your ideal career path.  You need to be participating in online conversations and adding value through these channels as well.
In summary, you probably have access to people right now who can help you get your dream job.  However, even if you don't, the Internet has made it easier than ever before to get connected with influential people in any field or industry