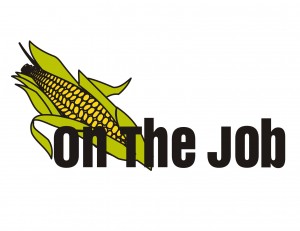 Just about a month ago I added a new page to COTJ called "Corn Heads", and if you ever ventured to that section you would have found yourself a nice little teaser.  After weeks of torture, I will now finally explain what the hell is going on, and how you can get involved…
What is the Corn Head Community?
When I created Corn on the Job I wanted it to become a place where people could learn a thing or two and also connect with people that would add value in their life.  Readership here on COTJ is made up of HR/Recruiting folks, job seekers, organizations that sell HR/Recruiting technology, professional resume writers, students who will soon be entering the work force, and many amazing bloggers.  Each of you has something to offer one another, and I've created this community so that connections can be made.
When you officially become a Corn Head, you will have a chance to promote yourself on the "Corn Head" page with a 40-50 word bio, and a picture of yourself.  Your bio can include links to your Blog, Linkedin, Facebook, your company, or anywhere.  This is a chance to promote yourself and make connections.  If you are a job seeker maybe you can talk about the job or career you are targeting and then include a link to your Linkedin account.  Get the point?
I will send you a pretty nifty T-shirt in the mail, and then your job will be to take a picture of yourself in that shirt and send back your 40-50 word bio.  Click here for a preview of what the page will look like.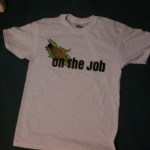 How can you get involved?
When you join the community you receive an awesome t-shirt and a fun way to promote yourself.  I wanted to make the cost of the shirt/community to be as low as possible.  Here are details on cost:
Shirt Size S, M, L, XL – $12.75 (shipping included)
Shirt Size 2XL and 3XL – $13.75 (shipping included)
Buying a shirt grants you access to the Corn Head Community.  All payment will be through PayPal, and once you e-mail me with interest and your t-shirt size I will send you an invoice through PayPal.  I had initially bought 70 shirts, and am now down to 40 shirts.
If you are interested, me an e-mail to CornOnTheJob AT Gmail.com and I will send you full details!