CONTEST WINNERS ANNOUNCED AT THE BOTTOM
Since last week I've been kind of in a give something awesome away mood.  And since I figure that most of you are raging coffee drinkers, a $20 Starbucks gift card is that awesome something.  So, how do you win?  Check the contest details below…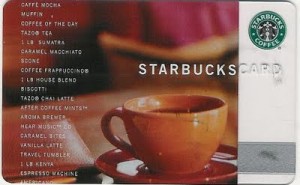 COTJ's Awesome $20 Starbucks Gift Card Contest
How to win – It's simple.  Just leave a comment below and that counts as your submission.  You have until Friday, 12:00 PM Eastern Time to leave one.
Comment Guidelines – Alright, so in your comments I'm specifically looking for a few things:
A topic suggestion or question you have that could be a post on COTJ
Suggestions for changes on COTJ (new pages, navigation, plug-ins)
Submit a question for #JobHuntChat
Your thoughts on my about section.  Should I update/change?
Bottom line is to just leave a comment that is meaningful.  Leave me something of value to me and the Corn Heads. If your comment just says "Hi", or looks spammy, then it won't count as a submission.
Picking a winner – When the deadline passes on Friday, I'll head over to a random number generator and pick out the winner.
Let's get it started folks!
So I actually decided to hand out four gift cards instead of one.  Here are the winners;
$20 Starbucks Card Winner – Kelly Ashworth
$10 Starbucks Card Winner – Grace Boyle
$5 Starbucks Card Winner – Megan Cassidy
$5 Starbucks Card Winner – Reed Porter