I owe you an apology.  The last week or so has been a tad nutty banana party and I haven't been able to post as much as I like to.  There has been a whole chicken kabob of wonderful things going on in my life, and I think I'll use my post today to explain where I've been lately, and what you can expect in the coming weeks on COTJ!
Hello PHR Certification, Goodbye Graduate School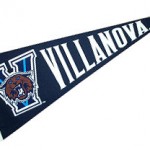 For most people, grad school will take around 2 years.  Well, call me the Van Wilder of graduate school because after 9 semesters, and 5 years, I am FINALLY finished my degree.   I joined Villanova University's Human Resources Development Masters Program in Fall 2005, immediately after undergrad.  Back in May I completely all required coursework, but staring me in the face was one more challenge – The PHR Certification.
PHR stands for Professional in Human Resources and is a complete bitch of a certification test.  For two weeks now I've been reading and studying for hours on hours each day.  This recent studying bonanza is on top of a preparation course that has held me captive since September.  My test was scheduled for last Saturday (December 12), so last week I threw my studying game into overdrive.  While new content for COTJ was placed on the back burner for a few days, I successfully passed the PHR exam and satisfied my final graduate school requirement.  I can now say that I am Rich DeMatteo, PHR certified, and have a Masters Degree in Human Resources Development from Villanova University.  End Chapter.
Corn Head Community
If you haven't noticed yet, I've added a new page to COTJ called Corn Heads.  Maybe you've clicked to that page to see what the fuss is all about.  Or, maybe you haven't.  Either way it's all gravy.  Let me explain how it will work, and what you can expect in the coming weeks!
COTJ has built a diverse community of bloggers, job seekers, recruiters, HR folks, and readers looking for a place to hang out.  Connecting with each of you has been the most rewarding aspect of hosting Corn On The Job, and I want to offer that same connectivity between readers.  The Corn Heads Community page will bring a truly innovative way to promote yourselves as well as gain valuable exposure.
How does it work?
Step 1 – COTJ T-shirts have been created!  The design on the t-shirts are a lot of fun, and I think you will enjoy them.  The shirts will cost somewhere around $12.5o to $13.00 (including shipping), and I promise you that this is not just about selling shirts.  There is much, much more.
Step 2 – Corn Heads will take a picture of themselves wearing their t-shirt and e-mail it back to me.  Be creative with this!  If you live in Seattle an amazing picture would be to go to the fish market and catch one of those big bad fish wearing the COTJ shirt.  Be creative and have fun.  The more fun, funny, or creative the picture, the more chances you have of other readers connecting with you!
Step 3 – Along with your picture, send me a 40-45 word bio about yourself.  Promote your blog, your job search, your company, or your business.  Feel free to include links back to your blog, facebook, twitter, linkedin, or wherever – as long as it's clean!
Step 4 – Your picture and bio is inserted into Corn Heads page for all to see!
This is something I'm extremely excited about, and I already have close to 20 Corn Heads interested!  If you are interested please E-mail me – CornOnTheJob AT Gmail.com.  Below you can see the image that will appear on the T-shirts!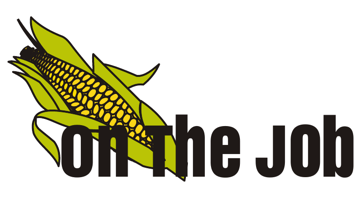 My guilty obsession – I am T-Pain
Last week I've become part of the iPhone users cult.  I'm growing increasingly addicted to it each day, and my recent acquisition of the "I am T-Pain" app isn't going to help.  Before you can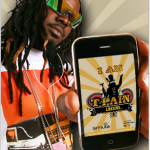 call me one, I fully admit that I'm a nerd.  I spent 2 or 3 hours last night free styling on this app, laughing as my voice took on the autotune sound.  If you have an iPhone I suggest looking into this, it's worth the $1.99 price tag.