Most of us, by now, have got to grips with LinkedIn's layout: we've set up our profile, put up a nice picture and made a few connections with colleagues, former colleagues, and maybe even future colleagues – but with a site that's as fast-moving as LinkedIn, and with a professional community that's so big and clued up, there's no time to rest on your laurels.
That's because LinkedIn is so much more than just an on-line resume. It's about networking, recruiting and sharing expertise on a global scale. It's about discussions, debates – and it's about time you start getting noticed on this fantastic professional platform. Rob Brown is a Resourcing Consultant for RBS Insurance, one of the largest providers of insurance jobs UK-side. He's helped compile this list of hot tips to help you make sure your profile is a top pick for recruiters.
1. Timing is everything:
Rob's advice is to keep your profile as up-to-date as possible: "If you leave your profile un-changed for months or years, then you'll definitely miss the boat when it comes to new opportunities."
This doesn't just mean updating it when you get promoted or swap jobs, it means keeping your skills and areas of expertise fresh, checking what your connections are up to, and making sure your profile makes use of all the new add-ons that crop up. You can even connect your Twitter account to your status, so people can look at what's going on with you in real time.
Maybe you're looking for something to motivate you to edit your profile regularly? Amazon's 'Reading List' or Trip it's 'My Travel' add-ons will give you the impetus by making every update a chance to show off how well-read and well-travelled you are.
2. Who do you want to connect with?:
One simple way to attract the right kind of interest is by being cannily aware of LinkedIn's search function.
"When a recruiter does a search on LinkedIn they will use key words and phrases as part of their search, and if those words and phrases aren't on your profile then you'll miss out," Rob says.
So, if you're interested in resourcing? "You could use words and phrases such as 'procurement', 'buyer', or 'sourcing specialist'.
3. Get recommendations from former colleagues:
It's really important to get a few comments about your work and your attitude on your profile, and it's not just about showing recruiters what an awesome person you are to work with: it really, really opens up your page to other voices. Anyone glancing at your page will know you're part of a professional community, and will probably be more willing to start a conversation with you – which is great, because no (wo)man is a professional island. The more bridges you build the more opportunities will come your way.
4. Engage in relevant forums with relevant people: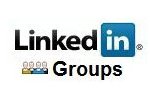 "Join groups on LinkedIn where your interests and expertise lie. This will increase your visibility on LinkedIn, plus you can interact with other professionals in your field," says Rob. Engaging in a debate is a chance to expand your views, your circle, and your reputation as an expert.
Even if you begin by just following the discussions, it's great to keep up on the hot topics in your industry – and you'll have in-depth opinions ready-made in response to that tricky interview question.
5. Use contacts:
Not just as connections, but as research. What are they doing right? How can they help you? If you're applying for a position, can a current employee's LinkedIn page help to give you a better idea of the culture at the office or what skills are valued at their corporation?
Keep checking up to know that you're ahead of the game – your profile needs to be cutting edge, intuitive to navigate and easily found for LinkedIn to be really useful to you. Because if it's not doing its job, then how will recruiters know how well you do yours?