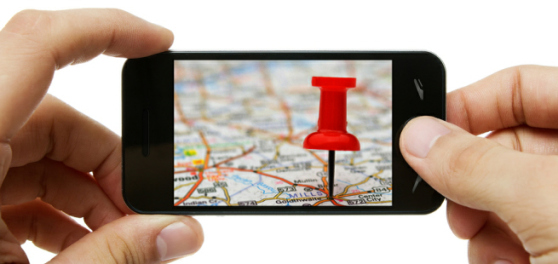 In the present economy, finding a job that's ideally suited to your skills can be quite overwhelming, and if you want to take the lead in today's job market, you might feel that have to keep vigil twenty four hours a day, which as we all know can be a daunting or impossible task.
It can be pulled off, however, but only with a little bit of technological assistance, and geo location apps especially could represent your only salvation.
By utilizing the GPS technology that has been built in to many of today's smartphone devices –iPhone, Blackberry, Android, geo-location apps enable users to  check in to a location with just a click of a button rather than manually keying in the entire address.
Tips and Advice for Using Geo Location Apps in Job Search
Geo location smartphone apps help recruiters to source ideal candidates, based on both experience and location, whilst job seekers can apply the technology to access a reliable job listing in their local area.
For instance, if a candidate is in search of a retail or restaurant job in a given location, the activity stream of a location feature indicates which retail stores or restaurants are the most popular in the area, thus enhancing the user's employment prospects.
A smartphone user can also load a company's geo–location tracker applications onto his or her device, and if the impulse strikes, take a job nearby anytime of the day.
Some location tracker apps also include a feature that identifies, firsthand, open jobs on company webpages and matches such opportunities to a job seeker's location, presenting them too with an online map for easy and efficient use.
Top Geo Location Apps to Help Users with Their Employment Quest
Job Finder:  Search opportunities from various job sites without having to sign up to them. Job finder makes finding a dream job a breeze, as it offers users the option to enter their preferred city, along with a number of other preferences, like; the type of job, proposed salary, and so on. This app is compatible with smartphone devices such as iPhone and Android.
iJobs:  iJobs is a great way to get hundreds of thousands of fresh open jobs delivered direct to your device. It includes a location detector that organises the job listings in order of their distance to your home, and also presents the option to search for jobs based on description, keywords, zip codes, salary, and so on. Arranging your job search on the search list couldn't possibly be any easier.
Craigster:  Craigster (on iPhone or Android) enables users to browse through various job categories as well as bookmark and email certain posts, hence making the job quest a whole lot easier. It also presents the option of marking locations on a map, enhancing the efficiency and user friendly nature of the service.
Finally, there are numerous other geo location apps that can assist you in minding your ideal job, based on your skills, qualifications and requirements, such as Job Compass, which Rich mentioned in The 5 iPhone Apps That Every Job Seeker Needs.
Most of these apps are either free or cost less than a dollar. For such a small price, thy really can make a huge difference, and in today's competitive market, it is increasingly important to stay one step ahead of the game.