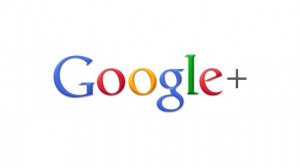 Before I left for a (very) lengthy vacation, pretty much everyone was oozing over Google+. Obviously, my first thoughts were, "How can G+ be used as a career tool?" Well, my current thoughts are still on the same level, and unfortunately, vacation didn't provide time to play around with the new social media craze.
What's a boy to do? Well, instead of spending time going through myself, I figured I'd provide a completely awesome resource list for The Google+ Job Search!   Below you'll see blog posts and articles about how Google+ can be used as a career or job search tool, as well as general tips on Google+.  Enjoy!
The Google+ Job Search Resource List!
CBS Money Watch – Could Google+ Be the Best Social Network for Your Career?
About.com – Google+ for Job Seekers
DeniseMpls – Why Job Seekers Should Jump On Google Plus
Becky Benishek – Google+: A New Round of Etiquette
Avid Careerist – 7 Google Plus Job Search Tips 
WetFeet – Google+ Circles:  What it Means for Your Personal Brand
Mashable – The Google+ Cheat Sheet
The Huffington Post – Your Google+ Guide: 15 Tips For Newbies
Christina Trapolino – Stop treating Google+ like Facebook
How-To Geek – How to Migrate from Facebook to Google+
Come Recommended – How To Use Google+ For Your Personal Brand
Bill Boorman – Google+ For Recruiters
Brazen Careerist – Google+ Is Good For Your Career
Blogging 4 Jobs – The Real Minus of Google+ 
The Cynical Girl – Social Media Saturday: Google+
Do you know of another great Career or General Google+ tip?  Just reply to this post or send me an email to CornOnTheJob @ gmail.com.  I'll review your suggestion and add it in if I feel it's a solid resource for the community here!
This article is brought to you by Totaljobs.com, which offers more than 100 different careers.