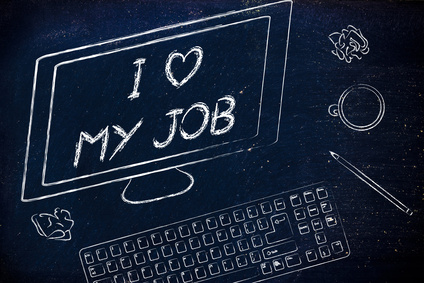 Jobs are opening up by the droves for database professionals. If you want a piece of this action, you'll have to get certified in these areas.
Oracle
Oracle is considered a great starting point for many professionals because of its widespread use. There's just one catch with this program though. Before you can receive any credential, you must take at least one instructor-led course. No self-study.
Oracle's program consists of three tiers of certification. The Oracle Database Administrator Certified Associate is the first level. The Database Administrator Certified Professional (OCP) is the second, and the Oracle Database Administrator Certified Master (OCM) is the best.
Each cert is "version-specific," meaning you'll have to update your certification every time there's a new version of Oracle.
Oracle also tends to be rather expensive, costing several hundred dollars for the written exam and over $1,000 for practical exams. But, if you're looking for a cert that almost every employer will love (so long as they love Oracle), this is where you should start.
SQL Server
SQL Server is a great cert if you're looking to get a job in web development, but it's also good if you're getting a network admin job. MySQL Associate certification is just a single exam and gives you the basics. You're not going to get top level pay with it. Rather, this is where you enter the ground floor. But, it gets better
The database admins can further their education by going for a Certified My SQL Database Administrator cert. It's two advanced exams and gets you another rung up the ladder. The Certified MySQL Developer is also two exams and the CMDBA can be upgraded to Cluster certification by passing another exam.
TOGAF
If you want an additional feather in your cap, check out the training at Simplilearn.com. Get your TOGAF ver. 9.1 cert and you'll have specialized knowledge of standard framework and the methods used in Enterprise Architecture. At the end of the course, you'll be able to provide your boss with interoperability of his products.
Companies pay extra for this certification, and it's used in companies like HP, IBM, Oracle, Deloitte, Capgemini, and Cisco.
What do you earn for having gone through the additional trouble of TOGAF? Well, Enterprise Architects earn a stunning $124,000, compared to their non-certified peers, and that doesn't include benefits. Getting a job with a Fortune 500 company is not unheard of.
Once you've obtained this cert, you're very versatile from the perspective of an employer. You're also a "rare breed." It's a challenging cert to obtain but, once you have it, career opportunities open right up.
The online course is just 9 hours, but you must complete a 2-part exam, the first consisting of 40 multiple choice questions which must be completed in 60 minutes. You must achieve a pass rate of at least 55 percent, but the better you do on your exam, the more attractive you may look to employers.
The second part of the exam consists of 8 complex scenario-based questions, which you must complete in 90 minutes. This is the more challenging part of the exam, and one that many people do not pass. The pass mark is 60 percent, or 24 or more points out of a total possible of 40
Unlike the first part of the exam, the second part is open book, which makes it a little deceiving. Because you have the option of "looking up the answers" and figuring out how to solve the problems with help from a manual, most people believe that makes the test easier. It doesn't. It's harder because if you spend too much time researching, you'll time out.
Microsoft MCSA
The Microsoft MSCA certification and training is a one-exam cert that covers basic knowledge about Microsoft Access 2003 and Access XP. If you're coming from Access 2007, you'll want the Microsoft Certified Application Specialist program instead
MCSE pairs well with the SQL database certifications and allows you to focus on either database platforms or business intelligence.
The cost of the program depends on what path you take, how long you take to study, and whether you pass your first time out or not. Some of these courses are several thousand dollars, with the 6 certification MCSA/MCSE costing almost $23,000 and lasting 49 days
For this reason, most people try to get a basic Security + and Microsoft certification just to get hired and then work with their employer (the employer subsidizes the cost of the more expensive MCSE/MCSA cert) for additional certifications.
Chandana is a Senior Content Writer for Simplilearn.com. She has a M.A. in English Literature from Gauhati University and is PRINCE2 Foundation certified. Her unique and refreshing writing style continues to educate and inspire readers from around the world.