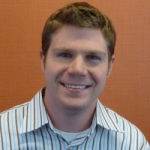 Kyle Henderick is a digital marketing specialist at Yesmail and a Managing Partner/Resume Consultant at Dream Resume LLC. Before diving into a career of digital marketing and professional resume writing, Kyle tested the waters for his career by having 3 internships ranging from healthcare to media sales to marketing technology. Gaining valuable insight from the experience he was finally able to find and pursue his true passion. He loves all things Chicago and is a diehard Bears, Bulls, White Sox & U of Illinois fan. Connect with him on Twitter at @khenderick
I often get asked the question by our clients, 'What is the most important thing I need on my resume?' While there is no one size fits all answer, I think it brings up a good point that people often overlook when putting together their resume. Writing a resume is not an easy 1 step task, it is a process that is best started by looking at the job description and then tailoring your resume to it. After you begin to tailor your resume and include specific numbers, I often say during revisions that your next focus should go to keywords, power verbs and highlighting your soft skills.
1.     Highlight Keywords from the Job Description
No matter what position you apply for, understanding how to optimize you're your resume for keywords that are focused around the position you are applying for is a necessity. Whether your resume is being processed by an applicant tracking system, a recruiter or someone in HR, the initial scan of your resume will always begin with keywords. The key to understanding what keywords you need in your resume begins and ends with the position that you are applying for. Read through the job description and locate the major keywords they are honing in on and then be sure that throughout your resume your 'keyword density' aligns with the job description.
2.     Check Your Verbs and Make them Powerful
After your resume has been optimized for keywords that align with the job description it's now time to shorten your bullets and utilize resume power verbs. Resume power verbs do a few things for you when it comes to showcasing your talents for the role you are applying for. One, they highlight your communication skills by emphasizing your point in a more effective manner. Two, they show off your communication skills by highlighting your ability to get to the point in a quick manner. Another thing to remember about resume power verbs is that while they are essential, if you are forcing them into bullets they can hurt you as much as they can help you. Here's a list of resume power verbs that we often recommend using as a resource if you are experiencing writer's block.
3.     Highlight Your Soft Skills in Writing
Finally there are soft skills, communication (improved above), team leadership and planning are all transferable skills and very useful when recruiters are looking at your resume.  A lot of people believe that soft skills are hard to define within a resume, but it's actually quite easy to showcase them by outside activities, roles and/or functions within a certain role. When people get lost in this I always ask, were there any projects you lead a team, took on the leadership role out of necessity, or had to organize a group of individuals to accomplish a task? And the majority of the time the response is 'Yes.' When trying to highlight key soft skills always think back to projects you worked on, count the number of people involved (include in your bullet point as well), think about how the project was facilitated and then highlight how you ensured a successful completion. This will highlight all three of the soft skills mentioned above effectively while also focusing on the key task that was within your role. This is a 2 part enhancement to your resume all in 1 quick and easy bullet.
So after you realize that resume writing is a process that needs to tailor to the role you want, these suggestions will allow your resume to align better with the role you are applying for, showcase your communication skills, and highlight your personal story through your soft skills.  The extra effort and focus on them will pay dividends when recruiters and/or HR people are filling up your schedule with phone interviews :).
What items or tactics do you see as essential to enhancing your resume?