The creativity of job seekers continues to surprise, impress, and inspire me.  Impressive "Hire Me" campaigns have caught most of my recent attention, as exampled by a "Hire Me Chipotle" campaign I wrote about just a couple weeks ago, but today I'm sharing another form of creativity in the job search — QR Code Video Resume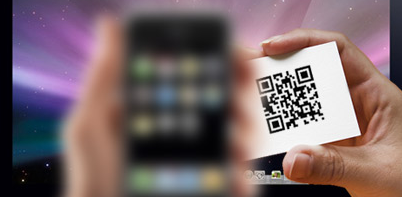 If you're not familiar with Quick Response Codes (QR), the best way to explain them is to simply compare them to a barcode that can be scanned from your smart phone.  Once scanned, the QR code directs your phone's internet browser to open up a website, a video (youtube, vimeo, etc), an email subscribe list, or really anything you can imagine.  It's damn cool, and the QR code has some pretty sweet potential for creative job seekers as shown by the example I'm about to share.
Sweet QR Code Video Resume
Victor Petit takes a somewhat normal PDF resume and transforms it into something extraordinary.  I won't ruin the surprise QR code ending for you, so go ahead and watch the embedded video.  Oh and shout out to Alstin for making me aware of this!
QR CODE – Content-rich Resume from Victor petit on Vimeo.
As I'm sure you saw, Victor's use of QR code is pretty incredible.  Here is what I like about Victor Petit's strategy:
The QR code is an add on and isn't his entire job search strategy.  While most of us have smart phones, you still need to account for the person who has no idea what to do when flipping that resume over.
The QR code helps the viewer finish the puzzle of the resume and makes the experience interactive.
The video that Victor creates seems to be somewhere between 25-40 seconds at the most.  In this situation, over a minute would probably be too long.
What are some creative uses for QR Codes in the job search that you've seen or want to try?