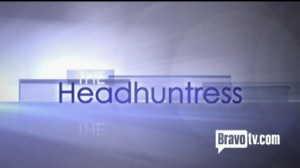 Before I get into the sooooper doooper news I have, I want to talk a bit about how proud I am of #JobHuntChat…
With February approaching, it's safe to say that #JobHuntChat has been successful for two years. To say that running #JobHuntChat has been a wild ride would be a tremendous understatement.
When I created #JobHuntChat, I invented an innovative and effective communication channel for  job seekers and recruiters to connect through live chatting on Twitter.  Soon after launching #JobHuntChat, other similar job searching twitter chats popped up and more folks jumped into the same waters.  How popular are these chats?  Well, if you were to read ANY "how to get a job on Twitter" article or blog post, you will likely find "Join a Job Search Twitter Chat" on their list of musts.  Amazing how a small idea can go so far.
What else has #JobHuntChat achieved?
300 Participants in One Chat
#JobHuntChat mentioned on countless blogs, websites, publications, and forums
Most importantly, #JobHuntChat has helped people make connections which have ultimately led to a new job!
I'm sure I'm missing some things, but I really just need to cut right to the big news I have!
#JobHuntChat goes Hollywood!
Well…kind of!
As you all know, Jessica Miller-Merrill has been with #JobHuntChat since Day 1.  When I created and invented #JobHuntChat ,she was the very first person I thought of to help me plan, launch, and build up the chat.  She's been amazing and has recently helped to bring in more gold for #JobHuntChat!
There is a new TV show coming to Bravo called 'The Headhuntress'.  The show will focus on Wendy Doultan, a cutthroat Headhunter/Corporate Recruiter and premieres tonight! We're proud to announce that Wendy will be joining #JobHuntChat as a guest moderator tonight (11/14/11)!
Join Wendy and us tonight at 10PM EST.  Who knows, show her some love tonight and maybe you'll find yourself or your tweets live on Bravo!
I'll be back tomorrow to recap the event!