Yesterday I read a post over on Life Without Pants that provided some much needed inspiration for today's COTJ piece.  The post is titled, "10 Things You Must Do to Make 2012 The Best Year Ever".   Go now or later, but definitely stop by and read it.
Let's jump right into it!
1.  Increase Your Time Spent on Linkedin:  If you don't have time, then minimize your trips to Facebook.  I'm almost certain that some people spend 10-15 hours per week just on Facebook.  That's sickening, but I'm close to 20 hours per week, so no worries.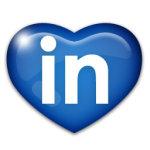 Make quality connections on Linkedin and set goals as to how many new requests you'll send per week.  More targeted connections on Linkedin will result in more open doors for now and also in the future.
Here's a beginner's guide that I created.
2. Stop Applying to Every Job:  Applying to every damn thing you see is the wrong approach.  It's easy for recruiters to tell that you are just taking a stab in the dark.  When you're passionate about a job and/0r determined to gain a position in a specific field/industry, it shines through like you wouldn't believe.  Focus in on a few specific job types to apply to.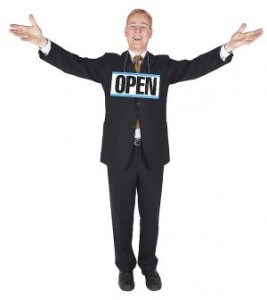 3.  Ask For Help:  You're not alone and help is easy to come by.  If you've been unemployed for longer than 6 months, chances are that you need to change things up, refocus, and/or hire professional help.  A Career Coach can do amazing things for your job search.
4.  Learn a New Skill:  Find a class or certification that's relatively inexpensive.  While learning something new, you'll end up boosting your resume and meeting new people that could potentially help you find a job.
5.  Refresh Your Resume:  Start over!  Research new formats to use and look for ways to spice up your content.  Keep the original so that you can copy information over, but it's time for a facelift!  Also, make sure to include keywords to ensure it's picked up by the company ATS or other HR Solutions.
6.  Change Your Routine:  Start going to a different coffee house.  Walk/Run a different route.  Get a week free pass at a different gym.  Do things a little different for a while.  You may meet some new and interesting people.
7.  Pick Up The Phone:  While #1 points to spending ample time on Linkedin, job seekers must learn to take online connections offline as soon as possible.  Conversations online build connections.  Conversations offline build trust.
8.  Blog:  Social Media usage has seen tremendous increases across all demographics over the last few years.  More than ever, company recruiters are utilizing social networks to connect with and also learn about job seekers.  "Hire Me" campaigns were huge in 2011, and I envision them becoming more common and more creative in 2012.  Starting a blog for your industry will help you make tons of connections, while also furthering yourself as a thought leader.
9.  Set a Job Search Schedule: I don't believe that a job search should be 40 hours per week, but I do believe it should be scheduled.  Schedule time Monday through Friday for your job search. This helps ensure that you don't burn out and spend far too much time looking for jobs/applying.   Outside of your schedule, try to relax and get away from your search as much as possible.  It's critical to recharge your batteries before the next day.
10:  Do Something "Weird" To Stand Out:  During long periods of unemployment, it should be obvious that something needs to change.  If you really are qualified for the jobs you've applied for, then what has gone wrong?  My guess is that companies are drowning in resumes and can't find you.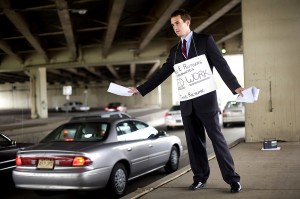 Some people didn't like this suggestion, but maybe you send your resume in a big empty box and have it delivered to HR.  Maybe you hand out resumes in rush hour traffic.  Maybe you create business cards for your job search and scatter them all over a parking lot.  While 99 people might absolutely hate these ideas,  all you really need is 1 person to think it's genius.  You just have to like those odds!
What are your job search goals for 2012?  Would you change any of my suggestions?